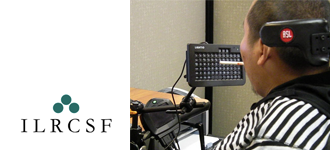 Independent Living Resource Center of San Francisco
David Perry & Associates, Inc. is honored to represent the Independent Living Resource Center of San Francisco, especially in this the 25th anniversary year of the passing of the Americans with Disabilities Act. ILRCSF is San Francisco's only cross-disability organization operating under the Independent Living philosophy; a movement, which asserts that people with disabilities are the best experts on their needs. ILRCSF holds that people with disabilities must organize themselves for political power, and that taking the initiative to design and promote better solutions for their inclusion is the best way to achieve full access. Since 1976, ILRCSF – staffed almost entirely by people with disabilities – has offered support, advocacy, and information regarding the rights of people with disabilities to individuals, educational institutions, and the small business community.
Programs at ILRCSF include everything from peer counseling and help with assistive technologies, to economic empowerment workshops and accessible housing advocacy. In recent years, the agency has expanded outreach to include a program geared towards youth empowerment and has now become home to a number of peer support groups including a Veterans' Art Guild, in which military veterans living with service-related disabilities work on creative projects ranging from photography and sculpture to creative writing.
Media Relations
Government Affairs
PR and Marketing Counsel
Social Media Strategy