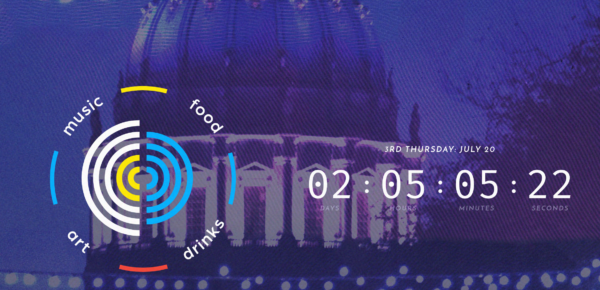 The Commons on 3rd Thursday
The Commons on 3rd Thursday
David Perry & Associates, Inc. is proud to work with the City & County of San Francisco and all its partners on a bold new initiative to improve the quality of life and living spaces around the Civic Center, Tenderloin and Mid-Market Areas: The Commons on 3rd Thursdays (
https://commonsthursdays.com/
)
The eponymous series of family-friendly and inclusive "happenings" will take place from
4pm – 8pm
on
July 20, August 17, September 21
and
October 19
with plans already under discussion for a Holiday period series.
With free programming provided by
People in Plazas
,
Another Planet Entertainment
and
Noise Pop
, food and over-21 beverages will be for-sale from
Off the
Grid
and a host of activities provided by
San Francisco Recreation & Parks
. In addition, the
Asian Art Museum
will offer extended evening hours with the
Civic Center Community Benefit District
providing event coordination and staffing.
The "Commons on 3
rd
Thursdays" series of events grew out of the
Civic Center Commons Initiative
: a strategy to significantly improve the day-to-day safety, comfort and experience of the three public spaces between Market Street and City Hall. The goal: transform the area's public spaces into a unique gathering place that works for everyone, every day, especially for families and children who live and work in the Tenderloin and Central Market areas. The initiative is led by the City and County of San Francisco and its community partners to create a unified, inclusive civic commons.
 The goal of the overall effort is to increase regular programming in Civic Center Plaza, UN Plaza, and Fulton in between the Asian Art and the Library. Over the coming months, the effort intends to rebrand the whole area as a 'commons' and begin to manage it as a single civic gathering space that is open, accessible and attractive to everyone, especially area residents.
 All three of the linked public spaces – UN Plaza, Fulton Street between the Library and the Asian Art Museum and Civic Center Plaza — will be programmed during the Commons on 3rd Thursdays, including food trucks and bar trucks provided by Off the Grid. Another Planet Entertainment will be booking emerging local artists for the main stage on Fulton Street with Noise Pop and People in Plazas programming stages and additional activities at Civic Center and UN Plazas.
Services provided:
public relations
branding and graphic / web design
social media strategy & coordination
photography / videography
government relations