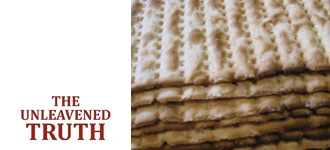 The Unleavened Truth
Sit down and have a cup of coffee (and eat something…you're looking a little thin), because oy vey does humorist Darryl A. Forman have something to tell you. David Perry & Associates is delighted to represent (and constantly amused by) this unique author and her side-splittingly funny book The Unleavened Truth from Untreed Reads (www.untreedreads.com)
Join Darryl in this rollicking collection of essays covering everything from growing up Jewish to surgery to a secret love for Jon Stewart (ok, not so secret anymore). You'll encounter cruise ship travels gone awry and wry looks at relationships that have cruised. From dads that are rabbis to jobs that have gone bye-bye, Darryl puts her own unique spin on telling-it-like-it-is.
Or, as Darryl would say, laying out her 'notautobiographical' life story as The Unleavened Truth.
About Author Darryl A. Forman:
Darryl grew up loving baseball, avoiding relatives, working like crazy and trying to find a good man. Fortunately, all of those experiences made for excellent material for her writing. She insists that she's not the Jewish David Sedaris, but that he's actually "the Greek Darryl A. Forman." Darryl calls San Francisco home, where a dinner party led to a fortuitous meeting between her and Untreed Reads. The Unleavened Truth is her first book.
Darryl A. Forman talks about her new book