Martha Wash to Headline AEF 30th Anniversary Dinner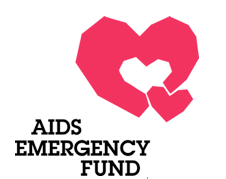 Martha Wash to Headline AEF 30th Anniversary Dinner
December 1 Event to be Held in the National AIDS Memorial Grove
Levi Strauss & Co. and Wells Fargo to Cover All Event Costs
Contact: Mike Smith
Executive Director
415-558-6999×7
mikesmith@aef-sf.org
San Francisco, November 5, 2012 — The culminating event of AEF's year-long 30th Anniversary Campaign will be a dinner on Saturday evening, December 1 (World AIDS Day) in a 7,600 sq. ft. clear tent in the National AIDS Memorial Grove featuring entertainment by Martha Wash and underwritten by presenting sponsors Wells Fargo and Levi Strauss & Co.
Martha Wash has agreed to provide the entertainment for the evening under the stars. Ms. Wash began her singing career as one of the "Two Tons of Fun" who sang backup for Sylvester in the late 70s and early 80s. She went on to record several huge dance anthems, including "It's Raining Men" and "Everybody, Everybody." Martha and Sylvester performed at several of the earliest AIDS fundraising events in the Castro. When Sylvester died of AIDS in 1988, he bequeathed his future recording royalties to AEF. AEF will honor him posthumously with a Lifetime Achievement Award to be shared with Ms. Wash and accepted by her.
In April, the board of directors of the National AIDS Memorial Grove voted to offer its site to AIDS Emergency Fund for AEF's December 1 event. The Grove's annual event "Light in the Grove" is scheduled for Friday evening November 30. Because the tent for that event will remain in place throughout the World AIDS Day weekend, the Grove has offered its use to AEF without charge. AEF and the Grove will be sharing the same sound, light, and event rental contractors which will substantially reduce costs to both agencies.
Levi Strauss & Co. and Wells Fargo have agreed to share top billing as co-presenting sponsors, a move that brings more than $60,000 to AEF – more than enough to cover all production and catering costs of the seated dinner for 350 guests. Along with other corporate sponsors and a long list of individual patrons at $1,000 a plate, AEF has already garnered more than $200,000 in ticket sales. Approximately 100 tickets at $300 each remain unsold and are on sale now at www.aef-sf.org.
AEF's 30th Anniversary campaign began in January with a $30,000 challenge grant from the Bob Ross Foundation, matching donations from new donors in 2012. AEF then announced thirty "Parties with a Purpose" throughout the year, designed to raise $3,000 each and to reach out to potential new donors. A $15,000 matching grant from James C. Hormel and Michael Nguyen in July challenged individuals to become new major donors to AEF at $1,000 or more. AEF has achieved the fundraising targets set by both these challenge grants. By the night of the 30th Anniversary Dinner on December 1, AEF hopes to be able to announce the full amount of additional revenue raised by its 30th Anniversary campaign.
ABOUT AEF:
Since the beginning of the epidemic in 1982, AIDS Emergency Fund has been responding compassionately to the HIV/AIDS crisis by providing immediate, short-term financial assistance.
Over the course of thirty years, AEF has helped tens of thousands of people facing financial hardship while battling HIV/AIDS. The agency has provided more than $30,000,000 to stabilize the living situations and improve the quality of life for San Franciscans with HIV/AIDS who are unable to work – allowing them to live with dignity and remain engaged in the community.