San Francisco International Dragon Boat Festival under new Bay Bridge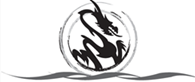 WHAT:
The 18th Annual Kaiser Permanente San Francisco International Dragon Boat Festival
WHEN:
Saturday & Sunday, September 14 & 15: Racing: 8am – 5pm;
Free Family Festival: 10am – 5pm
Also, reminder: 1st-Class Shuttles will run from 4th and Mission (outside the SF Marriott Marquis and near the Powell Street BART / MUNI Station) and from San Francisco Chinatown (Kearny Street near Sacramento Street). Shuttles will run about every 15-20 minutes between the hours of 9:30am and 5pm. Look for Festival Shuttle Signs on each bus.
WHERE:
Treasure Island, San Francisco
There's history afoot – or should we say afloat – with this year's 18th Annual Kaiser Permanente San Francisco International Dragon Boat Festival (www.sfdragonboat.com)This year's Festival, taking place Saturday & Sunday, September 14 & 15, will be the first major event to take place underneath and adjacent to the new Bay Bridge eastern span. Iconic moments and historic photos are guaranteed. Also, thanks to Bauer's Intelligent Transportation and their fleet of FREE shuttles to and from Treasure Island, getting to the Festival is easier than ever.
"Occurring during the final week of America's Cup sail boat racing and in the shadow of the newly completed Bay Bridge eastern span, this year's Festival is historic in every way," said Linda Cheu, Festival Director of the California Dragon Boat Association that sponsors the event. "Also, we're seeing historically high levels of corporate support from new sponsors such as Raytheon Corporation, Lucky Stores and Sutter Health."
This year's Festival features several an unprecedented number of novice teams, representing a wide range of corporations such as Google, Wells Fargo, KPMG, AT&T, and PG&E, hospitals such as Kaiser Permanente, Sutter Health's Palo Alto Medical Foundation, San Francisco General, St.Mary's Medical Center, and Chinese Hospital, and an array of community serving organizations including schools, labor unions, and other non-profits. There will also be dozens of visiting teams from around the United States and Canada.
San Francisco Mayor Edwin M. Lee will help kick-off the event on Saturday as he visits the teams, including one, "the Golden Serpents," representing City Hall and ChinaSF, the Mayor's China business initiative. Entrance to the Festival is free and open to the public, as is viewing of the races. The festival provides an exciting array of activities off the water as well, from food trucks to entertainment to children's activities and is a very family friendly event.