Terry MacRae Honored by The Travel & Tourism Marketing Association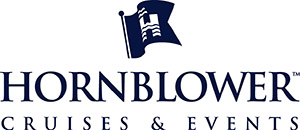 Terry MacRae Honored by The Travel & Tourism Marketing Association
Hornblower Founder & CEO Receives 2014 Anastasia K. Mann Leadership Award
Media contacts:
Sandy Baldonado / (415) 635-2224 / sbaldonado@hornblower.com
David Perry & Associates, Inc. / (415) 693-0583 / news@davidperry.com
17 October 2014 – San Francisco, CA: For some it takes a village, but for Hornblowerfounder and CEO Terry MacRae, it requires a fleet: the largest and most respected dining and charter cruise company in North America. Sailing into his 35th year at the helm, MacRae was honored today by his colleagues at the Travel and Tourism Marketing Association as this year's recipient of the Anastasia K. Mann Leadership Award recognizing the importance of leadership in California's travel and tourism industry.
"There is no greater honor than to be part of a professional crew," said MacRae in remarks at the awards ceremony held on Wednesday in Marina del Rey. "It continues to be my privilege to grow and improve our industry for everyone concerned, in a sustainable manner, especially our passengers and guests."
For over three decades a landmark along San Francisco's waterfront and in the Golden State, Hornblower under MacRae's leadership has become the entry point to other great American landmarks. Hornblower subsidiary Alcatraz Cruises has the prestigious National Park Service concession as the exclusive operator of tours to San Francisco's historic Alcatraz Island. On the East Coast, the Statue of Liberty and Ellis Island are proudly served by Hornblower's Statue Cruises. Just this year, a natural wonder was added to Hornblower's list, when Hornblower Niagara Cruises commenced operations for a 30-year contract to provide spectacular service to and under Niagara Falls.
"Terry is an icon of California tourism," said Joe D'Alessandro, President and CEO of SF Travel. "Always proud of his San Francisco roots, Terry has extended the Hornblower brand across the state and across the country. He represents the very best of tourism, the lifeblood of the California economy."
After graduating from Cal Poly San Luis Obisbo, MacRae turned his passion for preserving our natural resources into a career as an environmental engineer at Industrial Clean Air and later Ecolaire Systems, Inc. When a small two-boat charter operation in Berkeley, California came on the market, MacRae had an idea: build a unique and sustainable hospitality tourism brand. Hornblower set sail.
Now with over 70 vessels on two coasts, MacRae has led Hornblower into an enviable position as the industry's undisputed leader, including operation of the nation's only fleet of hybrid ferries.
"I've never forgotten my roots as an environmental engineer," said MacRae. "Hornblower's Respect Our Planet program includes initiatives designed to reduce our environmental impact and educate the public, encouraging them to take action in whatever way they can. Hornblower is also pioneering efforts to protect marine life, with one of its projects participating in an EPA-funded study of copper–free bottom hull paints."
Appropriately enough, the awards ceremony took place aboard a Hornblower vessel, the classic "Entertainer" at Fisherman's Village, Marina del Rey. Also honored at the event was the Catalina Island Chamber of Commerce & Visitors Bureau, recipient of the 2014 TTMA Landmark Award. Please click below to see the Terry MacRae Salute Video: www.youtube.com/watch?v=SmSZnTPbAho&list=UUjMuOSi6O2h_HRT7KKzjL7A
###

Hornblower Cruises & Events has been the leading charter yacht and public dining cruise operator headquartered in California for over 32 years. The company operates over 70 vessels, including the three largest dining yachts on the West Coast, and has ports in San Francisco, Berkeley, Sacramento, Long Beach, Newport Beach, Marina del Rey, San Diego, and New York City. Two Hornblower subsidiary businesses, Alcatraz Cruises and Statue Cruises, are National Park Service ferry concessioners to Alcatraz Island and the Statue of Liberty and Ellis Island, respectively. In 2014, Hornblower began operating the third subsidiary, Hornblower Niagara Cruises, out of Niagara Falls, Ontario, Canada. For more information visit: www.hornblower.com