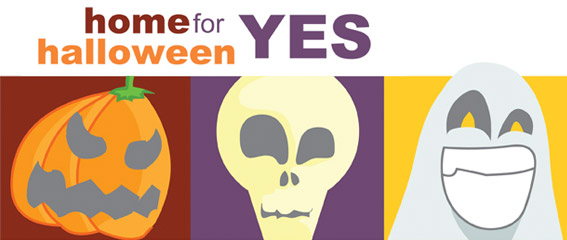 Home for Halloween
Client
San Francisco's Mayor Office
Target
The general public – specifically individuals living outside San Francisco's largely LGBT Castro District and those taking public transit or driving into the City for Halloween – and members of the media.
Goal
To reduce unmanageably large crowds and subsequent violence at the annual Halloween celebrations in San Francisco's Castro District: in 2006, six people were shot during the festivities. Secondarily, to over a five-year period, promote Halloween events throughout San Francisco and around the Bay Area to affect a permanent change of behavior and prohibit the return of overlarge crowds to the Castro.
Work
DP&A conceptualized the campaign theme of Home for Halloween, reflective of the first year's effort to remind all potential Halloween revelers that the 2007 celebration was completely cancelled and to "stay home for Halloween." Thereafter, and continuing for 2011, the campaign promotes alternate celebrations around the Bay Area, asking revelers to look for Halloween in their own "home" communities. Via a continuously updated website, blog and ongoing social media campaigns utilizing Twitter and Facebook and also a YouTube Public Service Campaign, the "Home for Halloween" message reached a wide audience in English, Spanish and Mandarin. Additionally, ongoing briefings were held with the media and numerous presentations made to a wide range of community groups, before the San Francisco Board of Supervisors and the San Francisco Police Commission. In addition, extensive distribution of multi-lingual flyers, electronic messages and banners were employed throughout the BART and Muni public transportation systems.
Outcome
Expectations exceeded at every level. Mocked at first by media, community groups and individual members of the SF Board of Supervisors and Police Commission, the "Home For Halloween" campaign has succeeded in keeping the Castro free from the unruly and violent crowds of years past. From a high of more than 200,000 attendees in 2006, average crowds in the Castro now average less than 10,000 on Halloween night, and there has been no return of violence.