AIDS Emergency Fund to Unveil Engraved Boulder Dedicated to Sylvester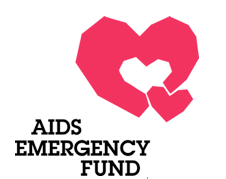 AIDS Emergency Fund to Unveil Engraved Boulder Dedicated to Sylvester in National AIDS Memorial Grove
Friday 10 am, Nov 30, 2012
Media Contact: Mike Smith
415-558-6999 x 7
Mikesmith@aef-sf.org
AIDS Emergency Fund has commissioned an engraved boulder to be added to the National AIDS Memorial in Golden Park in memory of Sylvester James, internationally acclaimed disco-era performer who died of AIDS in 1988. He, along with his backup singers, Two Tons O' Fun (Martha Wash and Izora Rhoades) lit up the music charts in the late 1970s and were regular performance in the Castro vibrant early-80s dance scene.
Sylvester was one of the earliest performers to give his time to AIDS causes. Sylvester left the rights to his music royalties to AEF and Project Open Hand. His legacy continues to feed and house people battling HIV/AIDS more than 24 years after his death.
WHAT: Unveiling of memorial stone for Sylvester
WHEN: Friday November 30, 2012, 10:00 AM – 10:20 AM
WHERE:
National AIDS Memorial Grove, Golden Gate Park Corner of Middle Drive and Nancy Pelosi Way
WHO: Speakers include:
Mike Smith, Executive Director, AIDS Emergency Fund
Kevin Winge, Executive Director, Project Open Hand
John Cunningham, Executive Director, AIDS Memorial
Martha Wash
Miss Wash is a former Sylvester singer and nationally known dance diva ("It's Raining Men", "Everybody, Everybody.") She is in San Francisco to perform and accept a Lifetime Achievement Award from AEF at their 30th Anniversary Gala in the Grove on Saturday, December 1, World AIDS Day.
Press is welcome. Modest refreshments provided.