Estate of Thomas M. Dross Makes Major Long Term Gift to AIDS Emergency Fund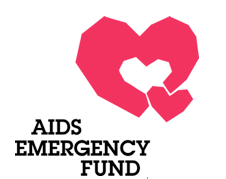 Estate of Thomas M. Dross Makes Major Long Term Gift to AIDS Emergency Fund
Media Contact: David Perry
415.693.0583
news@davidperry.com
1 December 2012 – San Francisco, CA: The estate of San Francisco resident Thomas M. Dross intends to donate $1 million to the AIDS Emergency Fund (www.aef-sf.org) to be used over several years including for the solicitation of ongoing challenge grants. The gift was announced today in San Francisco as part of the 30th Anniversary gala benefiting the acclaimed nonprofit that provides ongoing support to the AIDS/HIV population.
"The AIDS pandemic has been with us for more than 30 years, and those living with the disease continue to need care, funding and support, especially as they age," said AIDS Emergency Fund Executive Director Mike Smith. "This bequest, while the largest single donation ever made to AEF, does not eliminate the continuing and growing need for funding. In light of the continuing financial crisis and the challenge faced by the AIDS/HIV community to raise vital funds, we are especially grateful for the incredible generosity of the Dross estate, and the message it will send: AIDS is not over, and we still need your help in the ongoing fight." Dross, of Palm Springs and San Francisco, died following a sudden heart attack on January 7, 2012. Originally from Conshohocken, Pennsylvania, Dross moved to San Francisco in the 1970s where he became a well-known advertising and marketing professional, working for such prestigious firms as Pritikin & Associates. Later, he was the founder and owner of one of San Francisco's most popular financial district restaurants, "Upstairs, Downstairs." He attended Widner College in Chester Pennsylvania and received his degree from the University of Pennsylvania. As a youth, He went to St. Mary's Parochial school, St. Matthew's High School and was a member of St. Mary's Church all in Conshohocken. Dross is survived by a family of friends in both Palm Springs and San Francisco and family in Pennsylvania.
"Tom was one of the kindest and most generous people we ever met," said a joint statement from Alfredo Casuso and David Perry, co-executors of the Dross will. "His will stipulated that the main beneficiaries of his will would be AIDS charities. There is no greater example of the 'San Francisco Model' of AIDS care than the AIDS Emergency Fund. We look forward, over the next few years, to working with AEF to make sure these funds get put to good use.
The AIDS Emergency Fund responds compassionately to the AIDS crisis by providing immediate, short-term financial assistance to help people disabled by HIV/AIDS to cover their basic human needs and stabilize their living situations. The AIDS Emergency Fund operates with low overhead to raise and distribute funding to those most in need who are experiencing genuine emergencies or have an opportunity to permanently stabilize their living situation. Short-term financial assistance from AEF is a key element of San Francisco's continuum of care, and AEF collaborates with other service providers to insure that clients access all available resources and assistance.
Through compassionate intervention by AEF, people living with HIV/AIDS can maintain access to medical care and drug therapies, avoid eviction and homelessness, and live with greater stability and dignity during their illness. For more information go to www.aef-sf.org