The Move: Independent Living Resource Center launches new website and capital campaign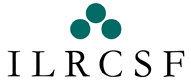 The Move: Independent Living Resource Center launches new website and capital campaign
12 November 2012 – San Francisco, CA: The Independent Living Resource Center San Francisco (ILRCSF) has today unveiled a new website (www.ilrcsf.org) and launched a capital campaign to raise funds for a planned move to a fully accessible, ground-floor space in the heart of the City's SOMA district.
ILRCSF is San Francisco's only cross-disability organization operating under the Independent Living philosophy; a movement, which asserts that people with disabilities are the best experts on their needs. ILRCSF holds that people with disabilities must organize themselves for political power, and that taking the initiative to design and promote better solutions for their inclusion is the best way to achieve full access. Since 1976, ILRCSF – staffed almost entirely by people with disabilities – has offered support, advocacy, and information regarding the rights of people with disabilities to individuals, educational institutions, and the small business community.
"The San Francisco Independent Living Resource Center has never wavered in its commitment and resolve to make our community accessible for all," says Anne Hinton, Executive Director of the Department of Aging and Adult Services for the City and County of San Francisco.

Programs at ILRCSF include everything from peer counseling and help with assistive technologies, to economic empowerment workshops and accessible housing advocacy. In recent years, the agency has expanded outreach to include a program geared towards youth empowerment and has now become home to a number of peer support groups including a Veterans' Art Guild, in which military veterans living with service-related disabilities work on creative projects ranging from photography and sculpture to creative writing.
"Our primary focus has always been to make the greater community a more accessible, livable place for people with disabilities," explains ILRCSF Executive Director Jessie Lorenz. "It is becoming increasingly clear that the best way to achieve that end is to foster opportunities for people with disabilities to connect with one another, to develop community, and to become engaged advocates."
Their new website at www.ilrcsf.org has been designed to increase community participation and engagement, and the campaign to fund their move to a fully accessible location are the most recent steps ILRCSF has taken to meet the growing needs of the consumers they serve.
"This is an exciting time for us. We're about to embark on an journey that revolves around a large, state-of-the -art, purpose-built, ground floor level, fully accessible Independent Living Center in an area where people live, work, and raise families," said ILRCSF Board President Arnie Lerner. "By welcoming people of all abilities into a space designed with their needs in mind, and with plenty of room to grow, we are taking the first steps towards becoming an incubator and community center where the Independent Living Movement can build the next generation of leaders who will be empowered and engaged citizens who are fully integrated in their communities."
For more information visit www.ilrcsf.org